The School of Nursing marks 15 years of its establishment, with its roots dating back to 1952.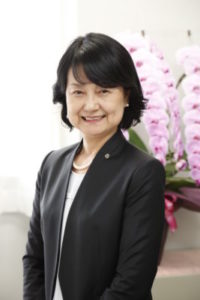 While the last few years have seen a rapid increase in the number of colleges and universities with nursing departments and programs, the School of Nursing already has a long history of having produced more than 6000 graduates. Many of our alumni play major roles in hospitals and government agencies in the prefecture.
With the changing social needs associated with low fertility and an aging population, basic nursing education must respond to the establishment of a community-based integrated care system designed to shift hospital-based care services to home and community-based care services. Thus, we provide early training through the participant observation to support students' learning of new nursing roles.
Furthermore, we aim to foster nursing personnel who can make autonomous decisions and demonstrate their expertise as nursing professionals in every situation. The curriculum of our school helps new learners integrate theory and practice in a stepwise manner to develop specialized knowledge and skills. Acquiring knowledge and skills is also made easier for the undergraduates by adopting the method of small-group instruction.
You can realize your dreams for the future by taking on the challenge of learning in this traditional college.
TOMOYAMA Gyokuren